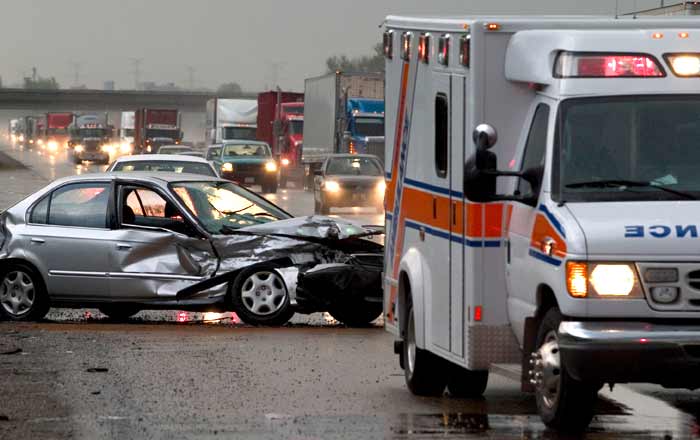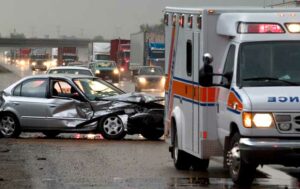 First,  call 911 to summons help to the scene. If you are injured, seek help immediately. If you can, get the names and contact information of witnesses. Exchange insurance information with the other driver.  The police officer will give you a form that list all the parties to the accident and their insurance information.  If you have a camera on your phone, take pictures of the scene and the vehicles involved.
Injured in an Auto Accident?
If you have been injured, make sure to go to all your follow up appointments. If you have health insurance, make sure that all of your doctor's appointments are submitted to your health insurance. You may have to pay your health insurance back from any settlement with the at fault driver, but the amount you have to pay back will be much less than if you paid full price to your doctor.
Handling Insurance Companies
Many times, the auto insurance company will call and ask for a recorded statement. They may also try to settle with you soon after the accident.   If you settle before you know the full extent of your injuries or medical expenses, you could be on the hook for those future medicals bills.  Your damages from the accident are more than just your out-of-pocket expenses. For example: If you only had to pay $500 out-of-pocket for your doctor's visits but your health insurance paid $3000, if you settle for $500, the health insurance company may then insist you pay them that $500. You are now left with nothing for your pain and suffering and are out your $500. An attorney can help you through dealing with auto insurance and your health insurance.
13 Things you can do to take charge of your Car Accident Claim.
Seek Legal Counsel
If you are injured and do not have health insurance, many times an attorney can help you find the care you need. Some doctors will agree to treat you with the assurance that they will be paid out of any settlement.  This option is available in certain circumstances which your attorney can explain more fully.
The most important thing after an accident is to do what you need to do to get yourself better.
The information you obtain in this article is not, nor is it intended to be, legal advice. You should not read this article to propose specific action or address specific circumstances, but only to give you a sense of general principles of law. Application of these general principles to particular circumstances must be done by a lawyer who has spoken to you in confidence, learned all relevant information, and explored various options. Before acting on these general principles, you should hire a lawyer licensed to practice in the jurisdiction in which you may have a case.