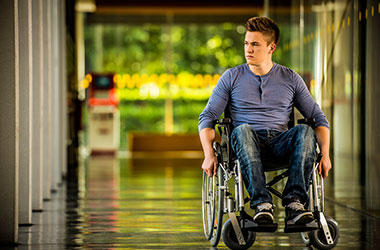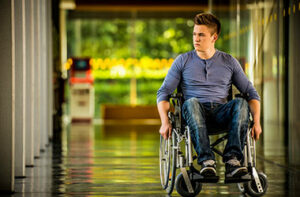 If you are a Greenville employee who has sustained an injury on the job or become afflicted with a work-related illness, you may be eligible for workers compensation. Although your South Carolina employer will have workers' compensation coverage and an established system for you to pursue receipt of benefits, this process can be confusing and frustrating. If your claim is denied by your employer's carrier, you'll be looking at a complicated appeals system. Many times employers do not file the claims properly with their insurance carrier. Many applicants for benefits simply give up, but this is not your only option.
Denied Claims or Benefits?
If your claim has been denied and you believe that you are entitled to benefits, it's a good idea to reach out to a Greenville workers' compensation attorney. Your attorney can take the lead on managing your appeal, completing tasks like evaluating your case for likelihood of claims with workers' compensation, communicating with the insurer for you, collecting medical evidence, representing you at a workers' compensation hearing, and even negotiating a settlement for you.
Win Your Workers Comp Case
Some employees are under the assumption that the workers' compensation insurance carrier is there for you, but you cannot always rely on them to have your best interests in mind. These carriers may deny your claim even if there is evidence that you are eligible to receive benefits. If this happens to you, the decision might come as a shock, but you need to react quickly in order to have the best chance at winning your workers' compensation benefits.
Attorney Can Help Get Maximum Benefits
More often than not, denials for Greenville workers' compensation claims happen as a result of alleged "insufficient" medical evidence. An attorney with experience in the industry likely knows how to navigate these challenges in order to collect and present the evidence needed for you to get your benefits. An accurately collected and prepared medical record can be the single most important factor in getting you the permanent disability rating that may be needed for your benefits.
What's My Case Worth?
In addition to gathering this evidence, your workers' compensation attorney in Greenville may also use testimony from vocational experts and independent medical evaluations. A knowledgeable attorney will look at your case comprehensively to determine the strategies most likely to help you get the benefits that you deserve.
An attorney can also give you a gauge about the value of your claim, based on factors like:
The costs of your future medical treatments for the injury/illness
Your impairment rating
How your disability has been classified (partial or total)
Your wages before the accident
The extent of your injuries
any work restrictions
Finally, it can be to your advantage to have your Greenville workers' compensation attorney represent you at a hearing. If you're not able to reach a settlement, you attorney can collect depositions of witnesses, review your medical records, conduct legal research, or prepare pleadings and motions to help you in a workers' compensation hearing.
Venus Poe is a personal injury attorney serving all of Upstate South Carolina and is ready and willing to help fight for you. Call her today for a FREE Consultation!