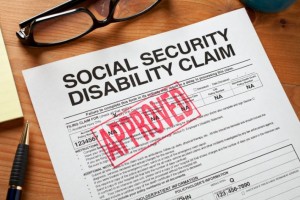 Applying for Social Security disability benefits (SSD) can be a frustrating and confusing process. There are a variety of ways someone can qualify and apply for SSD in South Carolina. One reason some people may qualify for SSD would be if you or a loved one suffers from a mental disorder. However, just because you apply for SSD does not always guarantee that your application will be accepted. In fact, a high percentage of applications are denied on a daily basis. People with mental disorders are also frequently informed that their disorder increases the possibility of denial. Accordingly, it is important that you are familiar with the application process and that you seek the legal assistance you need in order to be successful in your appeal. Our firm strongly believes you should receive the benefits you deserve and will work hard to ensure that happens despite the difficult process associated therewith.
Mental Disorder Qualifications for Social Security Disability
Social security is not just available for elderly, physically incapable or retired individuals. Anyone that has not worked in over a year due to an inability or illness may qualify to receive Social Security disability benefits. The Federal government has created an outline of criteria a person must fall under in order to qualify for Social Security disability benefits. The first requirement is that you are completely disabled. This means that you or a loved one has a condition that prevents you or them from performing substantial gainful work.
In addition, the Social Security Administration will require evidence of the following in order to consider or approve your application:
You are unable to do work that you previously did;
Your disability has lasted or is expected to last at least 12 months or result in death; and
You are unable to adjust to any other type of employment because of your medical condition(s) or mental disorder.
The Social Security Administration also requires that the person have a history of employment and is able to show they worked in the past. There are also guidelines and regulations regarding when they worked in the last ten years and the total amount of work (based on quarters) the person has been employed. Despite the nuances of the qualification process and application requirements, you have rights and deserve to receive certain benefits. A seasoned Social Security Disability Benefits Attorney can help you further assess your matter, your disability and your qualifications for application.
Contact a Qualified Greenville, SC Disability Attorney Today
Our law firm understands that people are already under enough stress without having to deal with a complicated legal process as well. If you or a loved one suffers from a mental disability and feel you qualify to apply for SSD, we are here to help. Let us alleviate the added confusion and frustration and ensure you receive the best possible outcome. If you have been denied disability for your mental health disorder, contact us today and hire a firm with over a decade of experience that cares about you, your family, and your well-being. Call Greenville South Carolina Attorney Venus Poe today at (864) 963-0310 to get started with your Social Security Disability application.