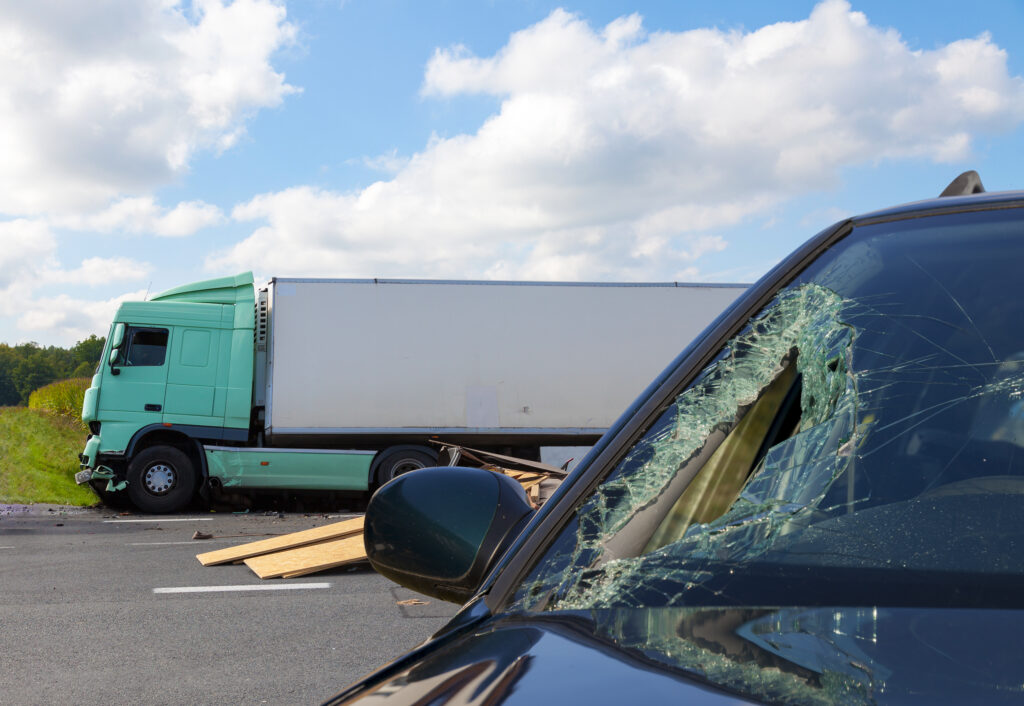 Tractor trailers are vital to the success of many South Carolina businesses, but they can also be extremely dangerous. From poor manufacturing to inattentive drivers, these vehicles are involved with far too many local accidents.
Data from South Carolina's Traffic Collision Fact Book references annual tractor trailer collisions totaling nearly 5,300, with nearly 1,200 annual crashes causing injuries and 62 involving fatalities.
These truck accidents take many forms, including the following:
Jackknife Accidents
When a truck includes a cab and a trailer, it's possible for the vehicle to fold in on itself. This can lead to rollover accidents or may even result in the trailer swinging out to hit other vehicles.
Override Collisions
Trucks should travel a healthy distance behind other vehicles, as they are less capable of stopping suddenly in the event of an unexpected hazard. When they speed or follow too closely, they risk crashing into cars traveling ahead.
Due to the size discrepancy, larger trucks may run over smaller vehicles in a terrifying type of accident known as an override collision.
Underride Collisions
While many tractor trailer accidents involve large trucks crashing into smaller vehicles, the reverse situation is also possible. Commonly referred to as underride collisions, these crashes occur when a smaller passenger vehicle runs under a larger truck.
Underride accidents can take multiple forms:
Side underride. Often occurring in low visibility conditions or at sunset, these crashes may follow attempts to change lanes or complete U-turns.
Rear underride. Passenger vehicles situated directly behind trucks can be vulnerable to rear underride accidents, in which smaller vehicles end up under the rear of larger trucks.
Wide Turn Accidents
Sometimes, in an attempt to make wide right turns, truck drivers leave excessive space between their vehicles and the curb. This can result in a specific type of crash known as a squeeze or squeeze-play accident. This occurs if a smaller car is caught between the truck and the curb. On occasion, improperly executed wide turns can also lead to head-on collisions.
Faulty Brakes
Many tractor trailer accidents are caused by faulty brakes. While manufacturer issues sometimes are to blame, poor maintenance or improper loading can also play a role. These problems lead to overheating of the brakes, as can sudden stops made at high speeds. This, in turn, may result in override collisions, as highlighted above.
Like override accidents, jackknife incidents sometimes result from faulty brakes. If the braking force of the axles exceeds that of the trailer, it's possible for the trailer to swing out as much as 90 degrees.
Highway Accidents
Tractor trailer accidents can take place in many settings, but often, they involve highways. In this setting, speeding may be a factor, although entrances, exits, and lane changes are also points of concern.
South Carolina Truck Accidents: Why You Need an Experienced Lawyer
Were you involved in a tractor trailer accident in Greenville, Fountain Inn, or elsewhere in South Carolina? Do you suspect that the other driver's negligence played a role in the crash? It's in your best interest to get a skilled personal injury attorney involved in your case.
The right truck accident lawyer can help you gather and strategically present the high volume of evidence needed to secure maximum damages. Ideally, your attorney's skilled approach to personal injury will lead to compensation for your medical bills, as well as coverage for lost income and emotional distress.
As you move forward with the personal injury process, don't hesitate to get in touch with Venus Poe, Attorney At Law. Contact us today to schedule a free consultation to review your truck accident case.