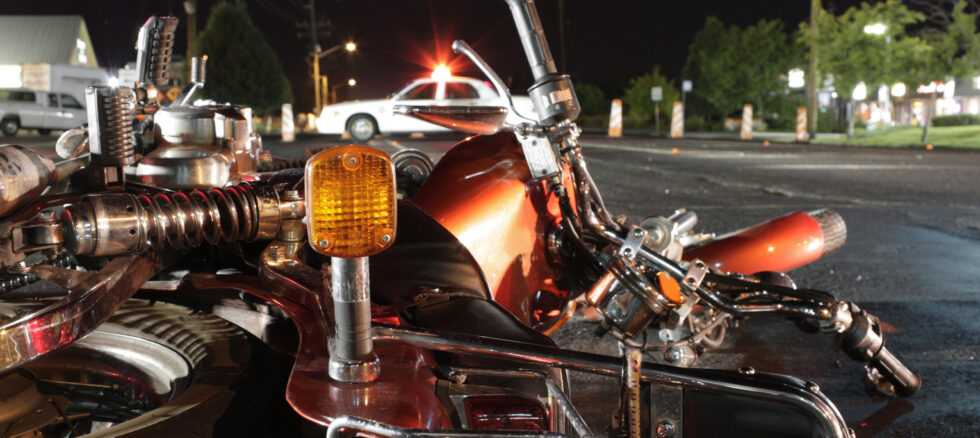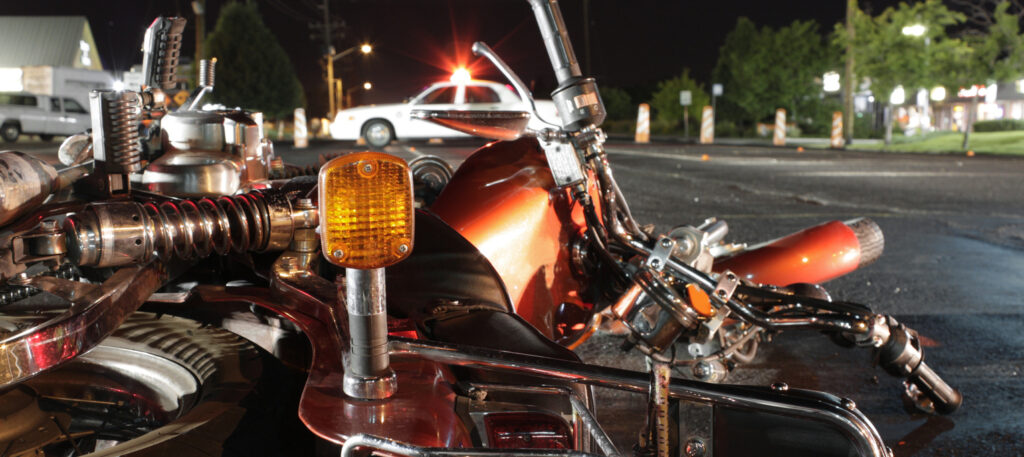 Motorcycle accidents often result in severe consequences for the rider.  There are really no minor motorcycle accidents, as they frequently bring serious personal injury or death to the rider.  Because there is no protective structure around riders, it is more likely they will be thrown from the bike and suffer trauma.  According to the National Highway Traffic Safety Administration, motorcyclists are 29 times more likely to die in a crash than car passengers and 4 times more likely to be injured.  South Carolina Highway Patrol statistics show there have been 118 motorcycle fatalities through September 2021 year-to-date.  This number has already surpassed the statewide total for all of 2020.
Although motorcycle riders can sometimes be at fault in traffic accidents due to their own negligence, more often the other driver is at fault.  Here are some common causes of accidents involving motorcycles:
Vehicles failing to yield when making left turns
The motorcycle may be going straight and a vehicle turns in front of or into it.  Many drivers claim they never saw the motorcycle coming.  A motorcycle is less visible because of its small size.  If the other driver does see the motorcycle, they may misjudge its speed.
Hazardous conditions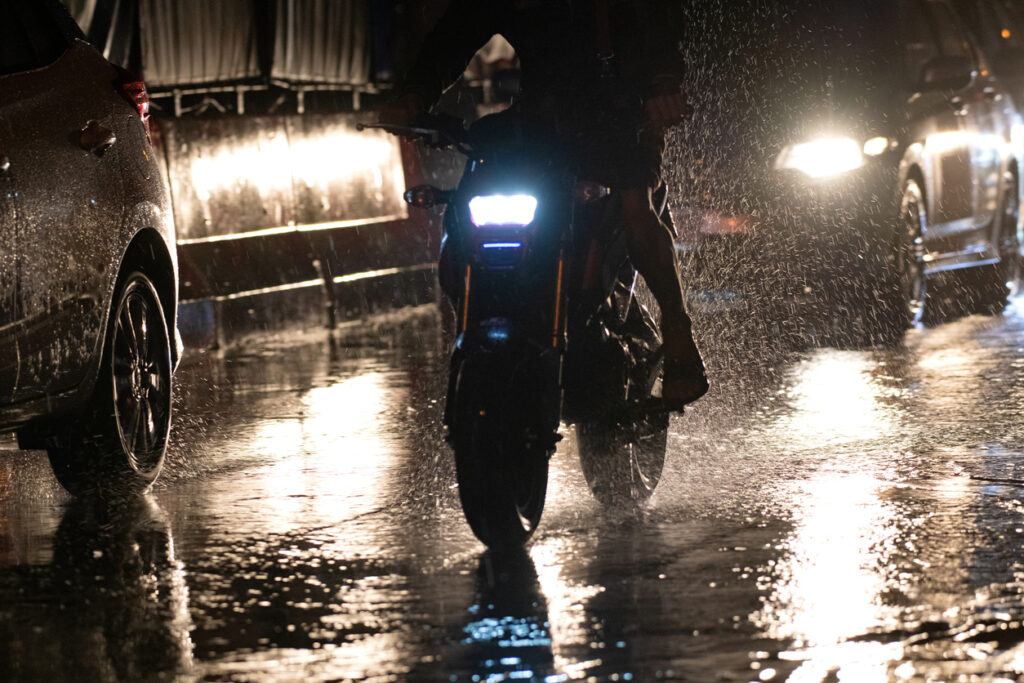 This can include roadway conditions as well as weather conditions.  Heavy rain and fog can reduce visibility.  Wet road surfaces, uneven pavement, and road construction may be to blame in other accidents.  Many times one or both drivers are going too fast for conditions.  Other times drivers misjudge the stopping distance.  All these hazardous conditions are challenging for the motorcyclist.
Distracted driving
Distracted drivers are the cause of many accidents.  Common reasons for distracted driving include cell phone use or texting, setting up GPS, adjusting music or other controls, eating, applying makeup, and dealing with children and pets.  All of these things take a driver's attention away from the road.  Even a few seconds of inattention can lead to an accident. 
Driving under the influence
Impaired drivers injure and kill many innocent people each year, including motorcyclists.  Drivers operating a motor vehicle under the influence are more likely to have impaired concentration, judgment, coordination, and reflexes.  This behavior is very risky and poses extreme danger to others on the road.
Failure to see the motorcycle
It's more difficult to see motorcycles than cars and trucks.  It's easy to miss a motorcycle because of its small size.  Motorcycles are particularly at risk going through intersections when other drivers have less time to react.  Sometimes the view of the motorcycle is obscured by other vehicles.
Did you experience a personal injury in a motorcycle accident?
Were you or a loved one seriously injured in a motorcycle accident due to the negligence of others?  Do you need help dealing with medical bills and insurance companies?  Contact the law offices of Venus Poe for a free consultation.  We understand insurance law, and we will advocate for your rights and interests.  Our offices are conveniently located in Greenville and Fountain Inn, South Carolina.