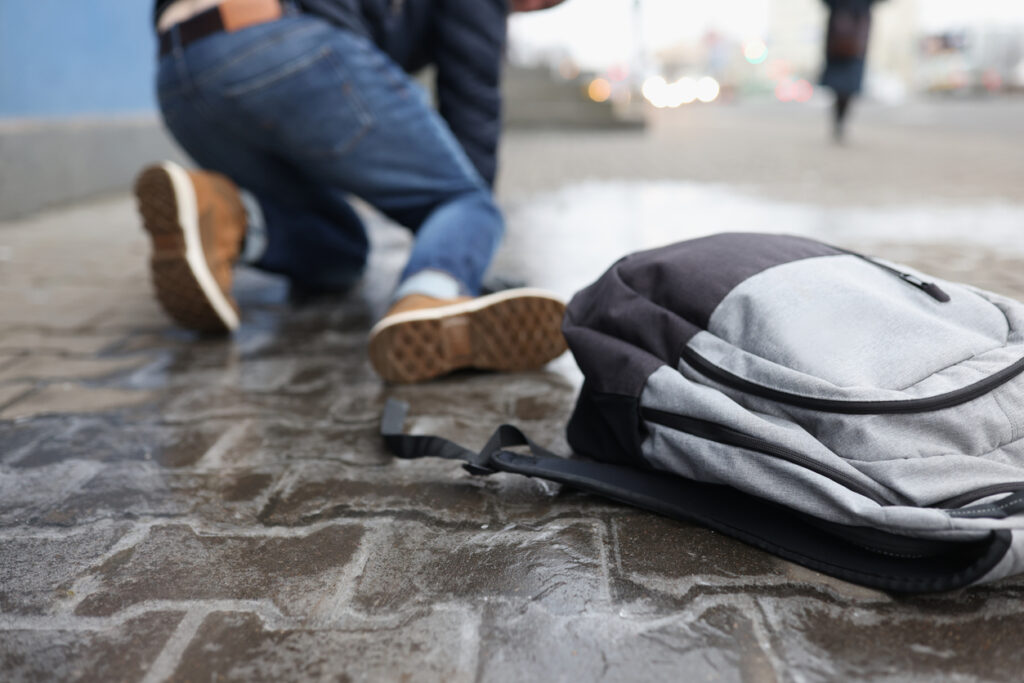 Slip and fall accidents result in significant personal injuries each year.  According to National Floor Safety Institute statistics, they account for over one million emergency room visits annually.  Bone fractures are among the more serious injuries due to falls.  Slip and fall accidents impact all age groups, but they are particularly risky for the elderly.
Winter weather conditions
Winter is the most common time of year for outdoor slip and fall accidents.  Ice, snow, rain, and wet leaves create slippery conditions for people walking outside.  Many slip and fall accidents happen on parking lots,  sidewalks, and outside stairs of commercial properties or office buildings.  Some of the snow and water invariably gets tracked inside where it causes entryways and foyers of buildings and stores to become slippery.  This can be a recipe for disaster for those entering and exiting the premises.
Indoor dangers 
Dangerous conditions can exist indoors as well.  They can happen in grocery stores, shopping malls, and office buildings.  Beverages spilled on the floor, grocery store spillage in the aisles, and leakage from toilets in restrooms should be promptly cleaned up so that people will not slip and fall.
Eliminating slip and fall hazards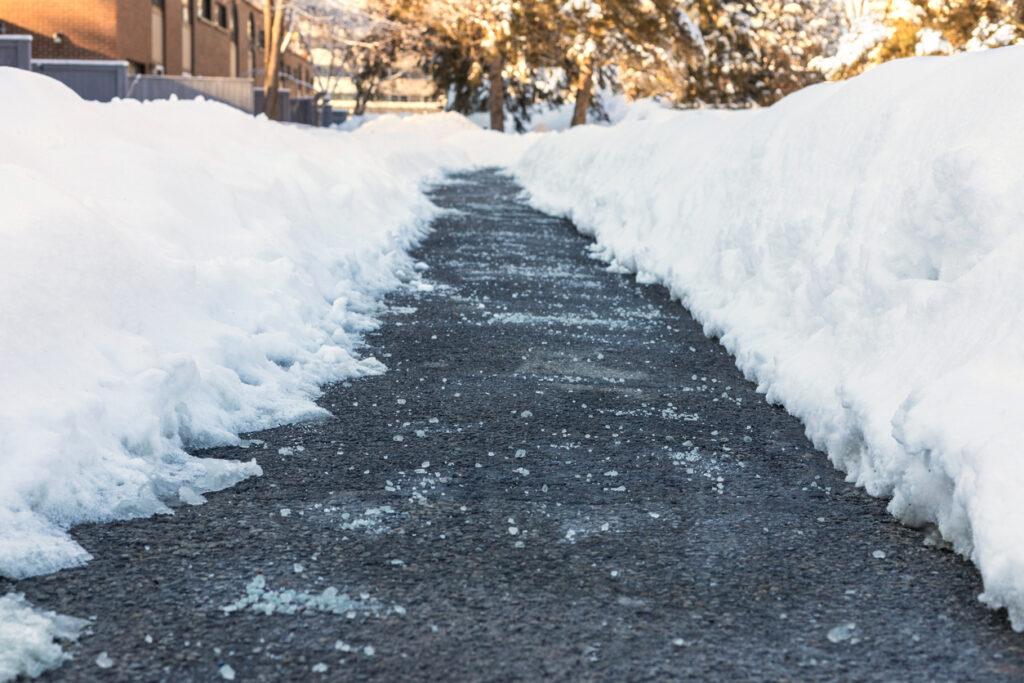 Property owners need to take steps to ensure that their premises are safe.  Hazardous conditions need to be addressed so that accidents can be prevented.  Failure to protect individuals from a known hazard on their property is considered to be negligence.
Outside areas of the property should be well lit so that visitors and employees can see and avoid potential hazards such as icy steps and walkways.  Icy patches should be salted or sanded.  Floors of entryways should be mopped to prevent slipping, and mats that absorb water should be placed by doors.  Hazardous floor conditions inside the building should be addressed immediately by maintenance personnel.
Consequences of slip and fall accidents
Slip and fall injuries can range from bruises to sprains, fractures, spinal injuries, and traumatic brain injuries.  These injuries may result in:
 

significant doctor and hospital bills

 

surgery

 

a need for physical therapy and rehabilitation

 

permanent disability

 

lost wages and loss of earning ability

 

pain and suffering
Legal claims
Legal claims for slip and fall accidents usually fall under two categories.  If the accident occurred at work, it would result in a workers' compensation claim.  If the accident happened due to negligence on the property of a third party, it's considered premise liability or personal injury.  In either case, you may need legal advice.
Greenville attorney Venus Poe is experienced in handling workers' compensation and personal injury cases involving slip and fall accidents.  Since South Carolina has a statute of limitations on these types of accidents, you have a limited amount of time to reach out for help.  At Venus Poe, Attorney at Law, we offer a free consultation to meet you and review the facts in your case.  We have offices in Greenville and Fountain Inn, South Carolina.  Contact us today and let us help you move forward.