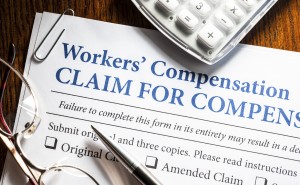 Almost all employees are covered under the South Carolina Workers' Compensation Act if they work for an employer with four or more employees. Even if you work part-time or it is your first day on the job.
You have 90 days to report your accident.
If the doctor writes you out of work, your employer must pay you from your 8th day of being written out.
Your employer gets to pick the doctor you go to for your workers' compensation injury.
Once your doctor has released you, the doctor should give you an impairment rating. Your employer needs to pay you for your permanent disability. How much they have to pay you is determined by a number of factors.
Find out more:
10 Common Causes of Work Place Accidents
What is an "Average Weekly Wage?"
Are Temporary Workers Entitled to Workers' Compensation Benefits?
How Long Do you Have to Give Notice After a Work Injury?
The information you obtain in this article is not, nor is it intended to be, legal advice. You should not read this article to propose specific action or address specific circumstances, but only to give you a sense of general principles of law. Application of these general principles to particular circumstances must be done by a lawyer who has spoken to you in confidence, learned all relevant information, and explored various options. Before acting on these general principles, you should hire a lawyer licensed to practice in the jurisdiction in which you may have a case.